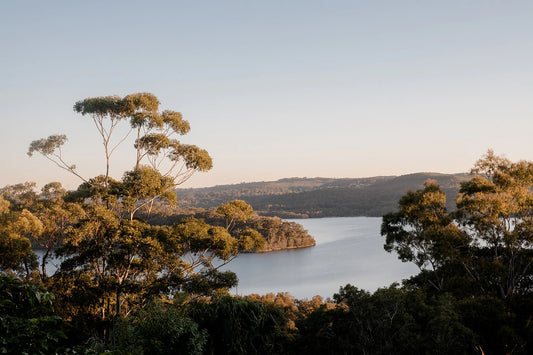 SUSTAINABILITY
good rest, self-care and treading more lightly on this earth
Consciously created
From our choice of eco-friendly fabric to our packaging and decision to go against the grain with smaller releases, we're committed to conscious creation and responsible production. SOL was created with a mission to make a difference: to individuals, the community and the planet. Self-care is so deeply intertwined with respecting and caring for our environment: and these principles are infused in every decision we make here at SOL, from designing our sustainable loungewear to delivering them to you. 
 Our collection is small, but beautiful. You won't see us churning out endless options each season, as our objective is to reduce textile waste and create only what we consider essential.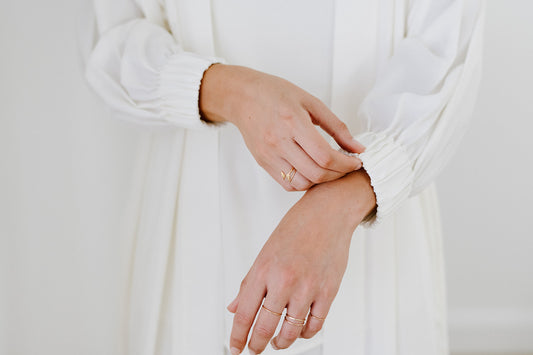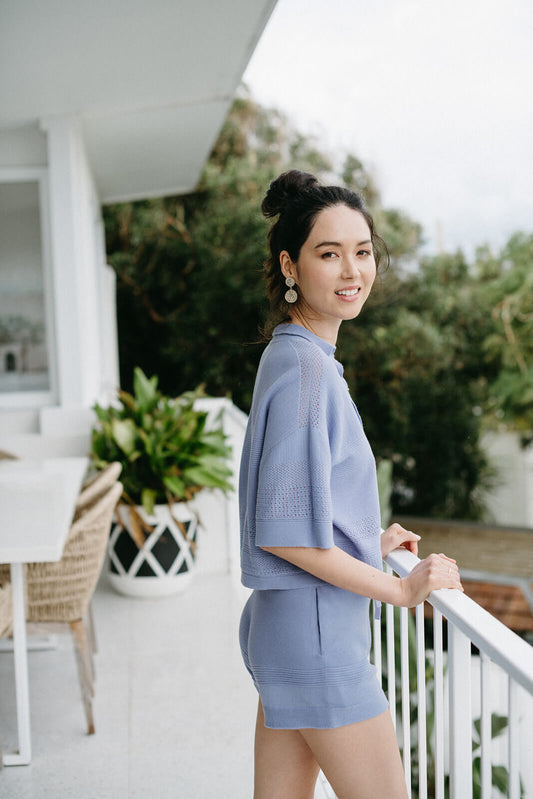 We work with a sample room instead of a mass production facility, which helps hone craft and skill and enables us to get our mix just right. We think small-scale production with limited runs is our sweet spot. 

We love the idea of evergreen fashion and champion repeat wearing.

We should all be proud to get in our #30wears – and more. Our loungewear is intentionally designed to give you more flexibility, with a few treasured pieces you can really enjoy every day.

Whether you're working, enjoying family time, on holiday or resting, your SOL essentials were created for comfort and conscious living. 

Shop all
Lenzing EcoVero
Our Essentials are crafted from Lenzing EcoVero™ fibres, which has a smaller environmental footprint than traditional viscose.
Because of its ultra-soft feel and light-as-air quality, it's often considered a vegan silk alternative. A silky soft material that's affordable and machine washable? We think that's pretty amazing.
---
Cotton &
CiCLO Polyester
Our Green Knits are made from a blend of 55% cotton that is responsibly produced in line with the Better Cotton Initiative (BCI) and 45% next-generation, biodegradable polyester developed by CiCLO.
All the trimmings? Not here
We have opted to minimise the use of excess tags and labels that are likely to head straight to the bin. Relevant information such as size, composition and care will be placed on a label sewn onto the garment.

We've also steered away from excess trims that are purely decorative, or bulky zippers or buttons that can get in the way of ultimate comfort – or a great night's sleep.

Our approach to packaging
Here at SOL, we appreciate that our planet's resources are finite and we do our best to create responsibly. We are currently plastic-free, using plant-based, biodegradable alternatives to protect your garments during shipping. But as the world steers away from single-use plastic, we also need to consider the increase in demand for responsibly sourced forest-based products and the conservation of ancient and endangered forests.

We elect to use only recycled or Forest Stewardship Council (FSC)-certified cardboards or plant-based alternatives that are compostable for shipping mailers.
We are not yet carbon neutral, but we are consistently looking for new ways to work towards minimising our carbon footprint. We strive to make sure all processes are as energy-efficient as possible and that the materials we use are simultaneously reduced and given the opportunity to be reused.

Easy care – to reduce your impact
We steer away from fabrics that can only be dry-cleaned (don't get us started on the single-use plastic and wire coat hangers). It's so important that the clothes we wear every day, time and again, can be easily cared for – so everything we make at SOL is machine washable, requiring cold water to minimise energy consumption while simultaneously keeping a better fit. We also provide a wash bag to keep your loungewear protected and in beautiful condition every laundry day, so that it lasts longer – as good clothing should.

We also like to teach our customers our go-to tip of hanging clothing in the bathroom while having a hot shower to give it a gentle steam – so you can give your clothes a little refresh and save energy and the effort of ironing your clothes!

Our partnership with Canopy
Canopy is an award winning, non-profit environmental organisation dedicated to protecting forests, species and climate. Canopy has
collaborated with more than 750 companies to develop innovative solutions, green supply chains and keep ancient and endangered
forests standing. Through its CanopyStyle campaign, it works with over 320 fashion brands from around the globe to create a sustainable supply chain for rayon and viscose that does not contribute to deforestation, ensuring innovative solutions are brought to scale.

We are proud to be one of these brands helping Canopy take positive steps forward to creating a cleaner and greener planet.